Businesses desire to increase their conversions all the time and e-commerce is no different. There might not be even a single e-commerce store out there who doesn't want to skyrocket their sales. Of course, there are many such basic as well as prominent strategies out there which can help e-commerce businesses to increase their sales. However, not all of them are worth opting for!
Hence, this piece of writing will reveal you the really effective marketing tactics along with the ideas of implementation for each one. These tricks are undoubtedly exceptional with respect to increasing the number of repeat purchases based on the customer base that you are already having.
Do you want to explore them?
1. Make use of Instagram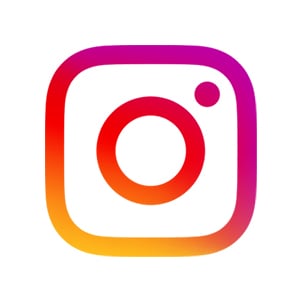 Undoubtedly, Instagram is having more than 500 million users on the daily basis. With that, it has become one of the fastest growing social marketing apps around while connecting a number of consumers, influencers, and brands.
When compared to other social media marketing platforms, Instagram is an easy one to get famous on. All that you need to do is click some compelling pictures, know the right trick of using hashtags, and post the contents at the right times to build a huge Instagram following. It can further increase your sales up to a huge extent. Just be engaged and you will end up mastering your organic Instagram presence.
For e-commerce marketing, Instagram stories and posts are always meaningful when you've your products being advertised on them. It gives your followers a straightforward approach to make their purchases.
Isn't it the key to increase your e-commerce sales?
2. Let there be less abandoned carts
You're definitely losing some money whenever a visitor abandons his/her cart in your e-commerce store. It is not something beneficial for your e-commerce business. A study conducted in the Baymard Institute states that 69.23% of the shopping carts get abandoned!
Source: baymard.com
Hence, you must try hard to address as many issues as you can. It will help you to make the products that you are selling highly desirable. One of the simple yet effective e-commerce marketing strategies that you can opt for is reducing the number of abandoned carts in the e-mail recovery campaigns. It will end up convincing your visitors to return back and complete their purchase.
3. Gather genuine feedback
Feedbacks are definitely effective for e-commerce businesses. Whether they are received through surveys, email, or in-person interactions, testimonials are really make sense. It's because your visitors find feedbacks from your genuine customers as the only source of information for knowing about your products extensively.
You are recommended to talk to your clients and include their feedbacks on the website of your e-commerce store. The more they will participate, the more will be your brand awareness.
4. Don't forget the wish list reminder emails
The e-commerce marketing ideas can never end without a wish list reminder email. This kind of email is very closely related to the abandoned cart emails. Both of these types are meant for convincing your customers to take the right step towards their intended purchase.
Mostly, it acts as a trigger for e-commerce shoppers to finally complete their purchase. For example, one of the famous e-commerce stores, ModCloth, make sure that it is alerting the shoppers when the products are going out of stock. It acts as one of the biggest motivations for the buyers. Finally, they don't end up accidentally missing out a product that they have been looking for a long time.
5. Use live chats to engage your e-commerce visitors
Email is not the only way to connect with the site visitors. There are many other smart options and among them, live chat is an effective one. You can engage with your customers in the most thrilling and practical way with this approach.
There is a wide array of such live chat tools which can let you connect with the customers who are browsing through some specific pages of your e-commerce store. Whether they've been on your site for a certain duration of time or they tend to be returning customers through an email newsletter, you can target live chats as one of the best e-commerce strategies.
Just check out how this amazing brand of Luxy Hair is using live chat to be in contact with the prospects when they need the assistance. In fact, they let their customers keep in touch with them directly through this live chat feature without even contacting the customer service team through email.
Source: shopify.com
Aren't these e-commerce marketing ideas simply awesome?
If you've not opted for them yet then you're missing out something really astounding. Just start using these e-commerce strategies and you will certainly end up seeing the appealing results in no time.
Summary
---
What are tactics to boost B2B sales?
Use Instagram
Less abandoned carts
Gather Feedback
Wish list reminder emails
Live Chats
Author Bio: Lyuthar Jacob is working as a blog editor at Dealslands UK. He is type of geek who loves to write about Marketing, Money Saving and Finance. Here in the above post he things sharing about tactics to boost B2B sales in e-commerce Marketing.