The business-to-business (B2B) market is a competitive one – and it's quickly becoming even more so. One tried and true method to remain attractive to clients is keeping your prices at affordable levels. However, it's impossible to decrease prices like that without losing money – unless, of course, you are also cutting your business's operating costs at the same time.
Here are five strategies which can help any B2B company increase working capital through making a few careful, well-thought out choices:
Choosing the Right Space
First and foremost, only purchase or rent the office space which you actually need. It can be tempting to buy an entire large, empty building with the hope that your business will eventually grow into the space. However, when you're starting out, it's best to keep costs low and save on space when you can.
Work from home when you can – and allow your employees to do the same if possible. Start with smaller onsite inventory – or, instead of maintaining your own warehouse space, partner with another storage business to help manage bulk inventory. Leftover inventory can spoil, rot, or go to waste and result in significant financial loss.
When selecting an office space, consider all options. For example, a building might seem cheap upfront but require constant expensive maintenance, or an unpredictable landlord might constantly increase rent. A stable, sturdy, price-controlled building can save significant amounts of money in the long run.
Automation & Software
Take advantage of the wide variety of apps, programs and software available for businesses to use. Many tasks which once required a dedicated employee to perform can now be successfully done via automation – and for a much lower cost.
Which areas of your business can be automated will depend on the nature of the product or service you offer. However, there are a number of common, near-universal automation targets. Examples include payroll management, data entry, filing, employee timekeeping, accounting, and even calculating and paying taxes. If you have physical inventory, software can even be used to keep track of the amount and quality and warn you of any potential damaged stock.
Take some time to research and read reviews in order to find the best software available for your business. Even the highest-end, priciest software is generally more cost-effective than hiring employees to perform these tasks.
Outsourcing
While apps and software can do a lot of things, there are still some areas of your daily operations which must be covered by a person. But that doesn't necessarily mean that it has to be a person who you keep on your payroll as a full-time employee. You do not always need to keep someone on hand to answer phones, send out regular client emails, manage accounts, or file your business's taxes. Instead, many of these tasks can be successfully outsourced.
What is outsourcing? It refers to hiring a person outside of your company's permanent staff to perform tasks which are vital, but may not be needed all the time. Outsourcing allows you to work with only the people you need, when you need them. Whether it's hiring a freelance worker for a data entry task or working annually with an accountant during tax season, there is no limit to what outsourcing can accomplish – or to how much money it can save!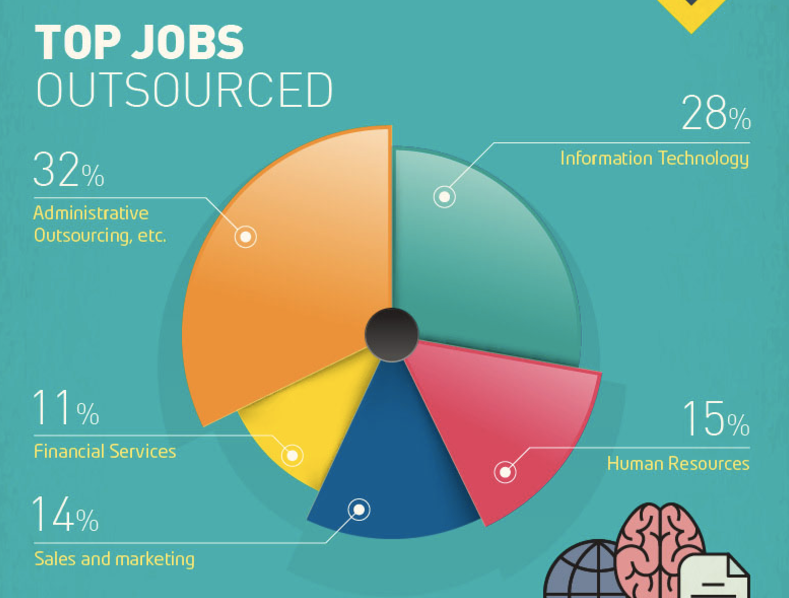 (Source)
Business Partnerships
When operations costs begin to creep upwards, an important truth to remember is "you are not alone". There are hundreds of other B2Bs and small businesses out there also looking to lower costs by working together. And these companies need many of the same things as yours: marketing, advertising, promotion, efficient product distribution, and more.
Partnerships between businesses can be formed to accomplish practically any task. You can work with local stores or town organisations to promote your business via flyers, posters, and other forms of advertising. You can work with shipping and distribution companies to efficiently move inventory. If you've got spare office space, renting it out to other small businesses is always a great money-making and –saving opportunity!
(Source)
Client Partnerships
Lastly, focus not only on your partnerships with other B2Bs, but with your clients. Developing a relationship with a constantly returning client may primarily seem like a way of making money, but in fact, it can help save money too! It will cut down on the need to spend on advertising. You will also decrease costs associated with inventory management as the client will make regular, similar orders and you focus on the required products rather than maintaining a wide variety. A single long-term client relationship can truly be worth thousands of dollars.
These five solutions may seem like small, insignificant changes to make. However, implementing even one of them can drastically decrease your business's operating costs in just a short period of time.
Summary
Choose a space that fits with your current needs instead of paying extra for unnecessary spaces.
Automate software like payroll and accounting will save you more compared to hiring employees to execute these tasks.
Outsource jobs when possible rather than keeping a full-time employee to do tasks that do not need constant attention.
Partner up with a business to share resources and cost while reaping benefits working together.
Build relationships with your clients to ensure that they will always return back to your business.
Michael Deane is one of the editors of Qeedle, a small business magazine. When not blogging (or working), he can usually be spotted on the track, doing his laps, or with his nose deep in the latest John Grisham.