What makes for a successful online store?
It's easy to get caught up in wondering whether you should be using red buttons or blue ones, or whether check marks or round bullet points would work best for your list of benefits.
And while A/B testing different design options can indeed make a difference, it's important to get the fundamentals firmly in place first.
Here are seven key factors that will determine how successful your b2b ecommerce store is:
#1: Secure Payment Processing
Lots of people are wary of entering their credit card details on websites that are new to them – so it's crucial to ensure that you're not only processing payments securely, but that you also clearly communicate this to your prospective customers.
Using security badges or "trust seals" – so long as they're from big, well-trusted brands – can lead to a significant improvement in conversion rate.
#2: A Clear Value Proposition
You may well have already spent some time creating a business model canvas, but if not, now's the time to pin down your value proposition in particular.
Your value proposition should cover:
The problem that you're trying to solve.
The value that your product/service offers to your target customers.
How you address the needs of your target customers.
How what you offer is different from what other companies offer.
You'll need to have a clear idea about all of these before finalizing your sales copy. You might also find that your value proposition forms the basis of other parts of your website, like your FAQs.
#3: Carefully Edited Text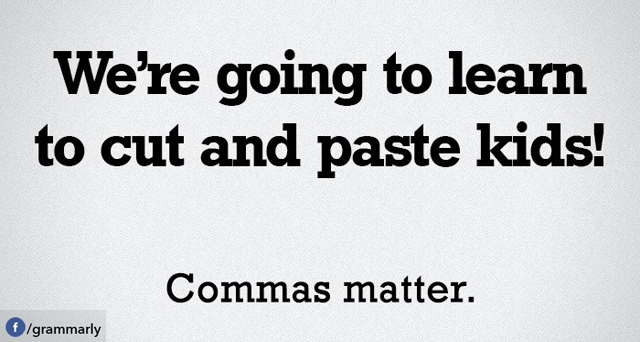 We've known for years that spelling and grammar mistakes impact sales because they damage your prospects' trust.
If the copy on your online store is slapdash, or if it's been crafted with SEO alone in mind rather than real users, then it's definitely worth investing some time and money in having it rewritten.
Don't forget about the less obvious bits of text that store owners tend to forget, too: confirmation messages and error messages need to be written clearly and grammatically.
#4: Reviews from Past Customers
While you can certainly boost sales by doing a good job of explaining your product or service's benefits, customers may wonder whether your claims are accurate – after all, they've probably bought products in the past that were distinctly over-hyped.
B
y including real reviews from past customers, you're giving a crucial third-party opinion. Depending on the type of store you run, you might allow customers to submit their own reviews that automatically appear on the website, or you might prefer to curate reviews and hand-pick the best.
#5: Mobile-Friendly
More and more customers are purchasing via mobile devices – and this is a trend that's only set to continue. In January 2019, mobiles accounted for 49.11% of webpage views and tablets for 3.87%: combined, mobile devices have taken over from computers in terms of page views.
This means it's absolutely essential for your store to be mobile-friendly. It needs to work smoothly and seamlessly for customers who want to make a purchase using their phone (or their tablet) rather than their computer.
#6: Free Shipping
Do you know one of the most common reasons people abandon their shopping cart online? It's because the shipping costs turned out to be too high. Offering free shipping can make a huge difference (and it might also boost your sales, if you offer free shipping on orders over a certain amount – e.g. over $30).
If you really can't offer free shipping, at least make your shipping costs as transparent as possible (and keep them low): that way, you'll significantly reduce your online store's cart abandonment rate.
#7: Great Quality Images
Finally, when someone's buying online, there's no way for them to handle your product, like they could in an actual store. In a bookstore, for instance, they could flip through a book and see what they thought of it: online, there's no way of doing that with an ebook.
Whether you're selling physical products (with photos) or virtual products (with screenshots), your images need to be high-resolution and attractive. That way, you can show off your products to their best advantage … and you'll boost your sales.
Whether you're just setting up your first online store, or whether you've been running online stores for years, keep these key determinants of success in mind.
One small slip could be costing you a huge amount of business: having a slick, mobile-friendly site full of great reviews won't be enough if you also have several grammatical mistakes and no security badge to help customers see that you're trustworthy.
Check your online store against these five key tips today and make sure you're on top of all of them.
Summary
---
What creates a successful online store?
Secure Payment
Value Proposition
Clear Copy
Reviews
Mobile Friendly
Free Shipping
Quality Images